Another online income source for me is through Zazzle, which is a print on demand company. Individuals upload their photos and designs and turn them into really cool customizable products like tshirts, coffee cups, mousepads, notebooks, throw pillows, laptop sleeve, messenger bags, invitations, keychains, canvas art work, and more.
See what type of products sell on Zazzle on the "STUFF SOLD on ZAZZLE" Pinterest Board here.
Make Money on Zazzle by creating your own products
There are basically two ways to make money with Zazzle. The first is by designing your own products and selling them posting them for sale on Zazzle. You can upload your photos and images then put them on hundreds of different types of products, then post them for sale on sale. Here is a laptop sleeve that I designed. It took me about 3 minutes to upload the photo, title it, describe it, put in a category and post it for sale. It was a photo that I took of a southwestern tile table. I loved the design, so I photographed it then uploaded the photo to Zazzle to design this Southwestern Tile Pattern Laptop Sleeve.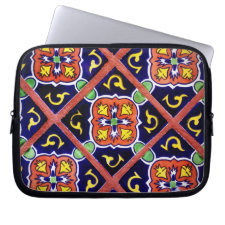 Another item I just created is this cool Tree Silhouette Notebook. I took this photo of a tree in my friend's front yard while visiting her in Nebraska. Then I edited the photo so it would be in this sepia tone, then uploaded it to Zazzle and made this notebook/journal. I also designed postage stamps and a tree silhouette canvas art from the picture.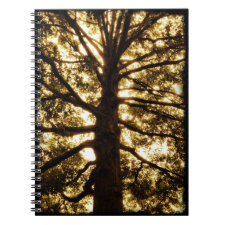 You earn a royalty on any of the products you design. And you can set the royalty (commission) to whatever you want it to be. However, keep in mind that the higher royalty you set, the higher the price of the item, and you may not be competitive with similar items for sale, so you won't get sales. I normally set my royalty around 15%.  Zazzle recommends you set your royalty between 10%-15% because that what they see from their statistics that convert best into sales.  Because Zazzle sees that these product prices convert the best into sales, they use the royalty as one of many different factors they consider in the placement of products in the marketplace.  So lower prices items will show up higher in the Zazzle search results, if all others factors are the same.
I recommend learning how to make your own templates that you can use in the Quick Create process.  You can read my tutorial here: How to Make Your Own Zazzle Quick Create Templates.  Basically you can either create products one at a time, for example, just make one single iPhone case.  Or you can use the Quick Create tool to upload one design and then apply that design to 100 products at a time.  So now your design is on an iPhone case, a keychain, a mousepad, etc.  You do the title and description and royalty settings one time for all 100 products.  So you can't be as specific in your descriptions, for example, you can't say "this cool iphone case", because the same description will also be applied to all 100 products in that batch.  But it does allow you to save time and get a variety of products up for sale in your store.
One thing that I've learned after using my own Quick Create templates is that I get sales of products that I would have never thought to take the time to put that design on if I were only uploading items one by one.  For example, I sell quite a few address labels.  And that's only because I put them into my templates.  I don't think I would have ever thought to go put a design on an address label if I were only uploading products one by one.  But now I have steady sales of address labels because they are included in my templates.
The reason I use my own templates instead of just using the Quick Create default templates is because the default templates never line up the image correctly on all 100 products.  So I end up having to customize each individual item and move around the image, making it bigger or smaller, which takes me a lot of time, making the Quick Create tool not "Quick" at all.  With my own templates I start out with an image size that I use often, say 3600 x 3600.  Then I use that image when creating the template products.  Then once I have all the templates done, everything is already lined up the way I want it to be lined up.  Now when I use that template set and I upload a 3600 x 3600 image, everything lines up just how I wanted it too when I created the template product.  It only takes me a few minutes and I have 100 new products up in my store!
How to Make Money with the Zazzle Affiliate Program
The other way you can make money on Zazzle is by promoting other people's products. Zazzle has an affiliate program and you'll earn 15%+ commissions when you promote other people's designs with special links with your tracking codes on them. I currently have quite a few webpages that are based on the concept of promoting a specific type of product.
I like to focus the webpage around one specific type of product, then add designs from other Zazzle sellers.  The base commission is 15% when you refer buyers to other people's items, but you also earn a volume bonus when you sell at least $100 worth of products in any given month.
Here's a screenshot of my recent Zazzle earnings.  I've only been actively using the Zazzle affiliate program for about 6 months, so the total commissions (All Referrals) of $352.34 is from the last six months.  These are my earnings.  I've sold a total of 58 products and earned $352.34 in commissions.
Update on Zazzle Earnings 2012:  (from Jan 1, 2012 – Nov 29, 2012)
I thought I would stop back by and update this post to let everyone know how the last 5 months have went since I first wrote about my Zazzle earnings.  The second half of 2012, I really concentrated a lot of my online work into building referral pages promoting other people's Zazzle products.  I also started making some of my own products.  As of Nov 29, 2012 here is where my earnings stand.  This included royalties from selling my own products, referral fees for promoting other people's items, and also volume bonus earnings. This is just my earnings, but not payments. My Zazzle earnings for October will be paid out by Dec 15th. And November's earnings will be paid out by Jan 15th.
Zazzle Earnings Jan-Nov, 2012:
Royalties on my own products: $506.05
Referral earnings from promoting other people's designs: $2,061.07
Volume Bonus Earnings: $865.25
Total Zazzle Earnings so far this year: $3,432.37
And I still have another month left in the year, which includes Christmas shoppers! I'm excited about the income opportunity Zazzle offers. I plan to do a more in depth post about my Zazzle earnings soon!
UPDATE 5.18.13
Since November 2012, I started making my own templates in Quick Create, so I could upload my designs in bulk to 100 products at a time.  http://fivegreenlizards.com/how-to-make-your-own-templates-for-zazzle-quick-create/  Since, then my royalty earnings on Zazzle have greatly increased.  I am making way more money now creating my own Zazzle products, then I ever was just being an affiliate and promoting other people's stuff.  As you read above, my total earning at the end of November 2013 were $3432.   Now they are more than $15,000.  That's about $12,000 in less than 6 months.  It's really been amazing to see how my earnings have increased as I have added more and more items to my stores.  I can't wait until the holiday shopping season comes around in 2013 to see how many sales I can have with all these products in my stores.  Here's a screenshot of my earnings page on Zazzle taken on 5.19.13, after just passing $15,000 in earnings:

Read more posts about Zazzle: